Buying a Home for the First Time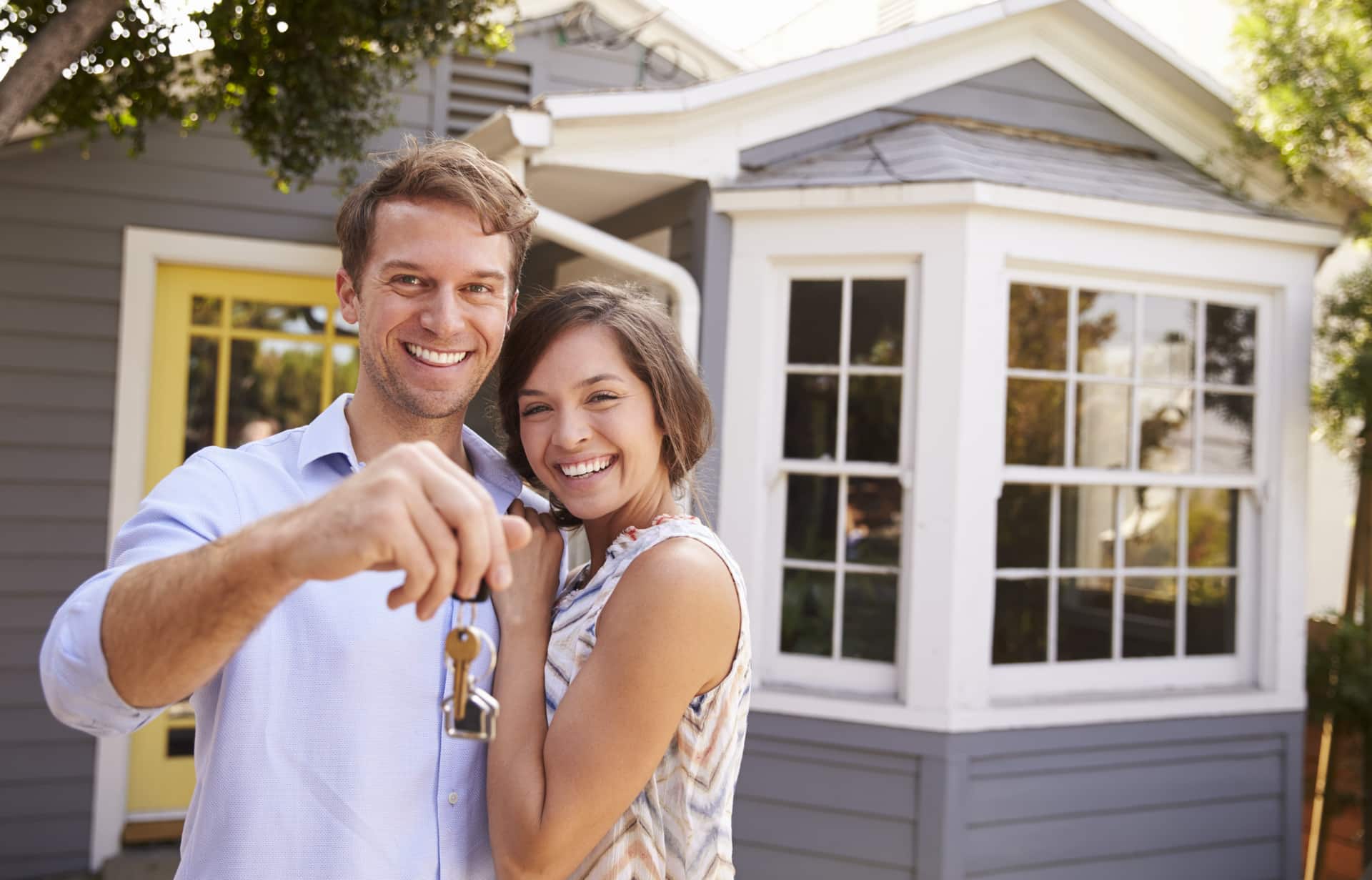 The Decision To Buy a House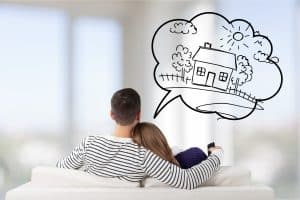 Making the decision to buy a house can be an intimidating experience. It's a significant decision that will not only affect your finances but also your lifestyle and quality of life. With some preparation, it can be the decision that propels you towards a stronger financial future and could help your family for generations to come.
When beginning the process of buying a house, take into consideration what is best for you by researching mortgages, reading reviews on different locations, and reflecting on your family's needs.
How To Prepare for Buying Your First House
If you're preparing to become a first-time home buyer, there's a lot to consider. From preparing for the financial aspects of buying a home to understanding the paperwork involved, it is important to ensure that you are fully prepared for this major commitment.
Do your research – read up on the process of becoming a homeowner and know what sort of budget and documents you need in place before entering into an agreement. Ask around and see if anyone in your network has already gone through the experience so you can gain insight from their successes and mistakes.
By preparing yourself and being informed, you'll be ready to take on the responsibility of becoming a homeowner with confidence.
The Buying Process
Here are the key steps in buying a home: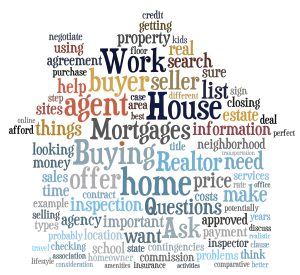 1. Determine Your Budget: Before entering the home-buying process, it is first important to determine your budget and how much you can afford for a house. This should include researching mortgage options, determining what additional monthly costs come with owning a home, and analyzing how much money you have available for a down payment. Additionally, it is important to remember that the cost of homeownership typically includes more than just the monthly mortgage payments – additional costs such as taxes, insurance, and maintenance need to also be calculated.
2. Find a REALTOR®: It is a good idea to find a REALTOR® who can help you throughout the process. An experienced agent can assist with finding potential homes and walk you through the paperwork and the homebuying process.
3. Get Pre-approved for a Mortgage: Before beginning your search for a house, it is important to first get pre-approved for a loan so that you know how much of a loan you are eligible for and can set up realistic expectations. This can help ensure that you don't overextend yourself financially and only look at homes within your budget.
4. Home Search: Once you have all the necessary paperwork in order, the next step is to start looking for a house that fits your needs and budget. Take into consideration factors such as location, size, amenities, etc. When you find a house that meets most of your criteria, it is time to make an offer.
5. Make an Offer: Your REALTOR® will help you determine a good offering price for the house based on market conditions and your financial situation. Negotiations may occur before you finalized the deal and you're ready to close on the house.
Are You Ready To Start?
Buying a home can be a daunting task for first-time home buyers. It is important to ask yourself some questions to make sure that you are ready and that you fully understand what is involved in this process. Ask questions such as "do I have money saved up for a down payment and closing costs?" or "am I financially stable enough to take on a mortgage payment?".
You should also consider questions like "what type of house are looking for?" and "am I properly prepared for all the fees and paperwork required?". Answering these questions ahead of time can help prepare you for the home-buying process, increase your chances of success, and ultimately lead to satisfaction in your new home.
The Real Estate Agent and The REALTOR®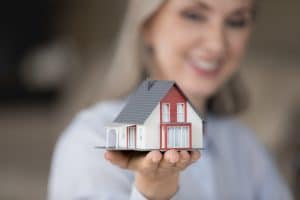 When it comes to buying a home, one of the first steps you will take is finding a real estate agent or REALTOR® to represent you. Although real estate agents and realtors may seem alike, there is an important difference between them.
A real estate agent, licensed by the state, advises home buyers and sellers on real estate transactions, while a REALTOR® holds membership with the National Association of Realtors (NAR). This means they have access to special services such as detailed market analysis and listings. Furthermore, REALTORS®adhere to a code of ethics that protects your rights throughout the transaction process.
Therefore it's recommended that when buying your first home, you engage with a REALTOR® for their expertise and professional standards when representing you in this exciting journey!
Avoiding Debt as a First-time Home Buyer
When you decide to become a first-time home buyer, debt is something you should work hard at avoiding as much as possible before starting the home-buying process.
Lenders will look at debt to income ratio before approving you for a loan: what portion of your monthly income goes toward debt payments. The lower the debt-to-income ratio, the better chance you have of being approved for a larger loan. Therefore, it's important to make sure debt payments are kept low in order to receive more favorable terms on your mortgage and ensure your debt-to-income ratio is well under control so that you can become a successful homeowner.
What Is a Good Credit Score To Buy a House?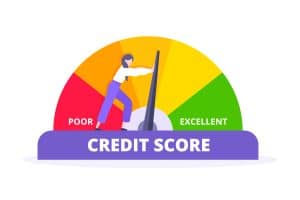 This is a question you ought to ask a mortgage broker. A mortgage broker is your go-to resource to help you through it. Mortgage brokers are highly trained professionals who will advise you and help secure the mortgage best suited to your financial situation. They assist in the entire mortgage process ensuring a smooth, stress-free experience, which includes helping you figure out how much mortgage debt you can afford, finding mortgage options that meet your needs, and negotiating and obtaining loan approval.
With a mortgage broker by your side, it can make a huge difference as they offer knowledgeable advice and work diligently on your behalf to complete everything in an efficient manner.
It's a good idea to know what your credit score is before contacting a mortgage broker. If you don't already know, you can get a free credit report from a couple of trustworthy sources such as Experian and Equifax. They both gather and compile crucial financial information such as your payment history each year, which they provide to lenders and creditors.
As a consumer, you have the right to know what Experian and Equifax are saying about your creditworthiness by accessing your free annual credit report from either agency. All you need to do is head to Experian's or Equifax's website, fill out some basic contact information, confirm a few personal details about yourself, and then view or download your credit report as soon as it's ready. Experian or Equifax should also have resources that explain how to read this crucial document so you can use it throughout the home-buying process.
How Much Money Should I Have Before Buying a House?
Again, this is a question best answered by a mortgage broker.
A good rule of thumb though is to have a minimum of 10% of the purchase price of the house. This 10% would include a minimum 3.5% downpayment and closing costs. The closing costs include things such as prepaid taxes, insurance, HOA fees if any, appraisal, and loan fees.
Choosing a Mortgage
There are several different types of mortgages. The best one for you depends on your personal finances and situation.
Some of the mortgage types are: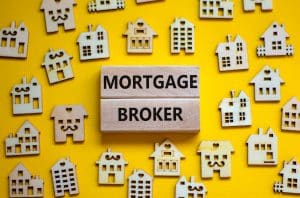 1. Fixed-rate mortgage: A fixed-rate mortgage is a loan with an interest rate that remains the same for the life of the loan. The main benefit of a fixed-rate mortgage is that it provides borrowers with predictability and stability, as they will know exactly how much their monthly payment will be for the duration of the loan.
2. Adjustable-rate mortgage (ARM): This mortgage is a loan with an interest rate that can change over time. The initial interest rate is typically lower than that of a fixed-rate mortgage, but it can increase or decrease over the life of the loan depending on market conditions. The main benefit of an ARM is that it can provide borrowers with lower monthly payments initially, but there is some risk involved as the interest rate could increase in the future.
3. FHA loan: An FHA loan is a mortgage insured by the Federal Housing Administration. These loans are available to both first-time homebuyers and repeat homebuyers, but there are some restrictions, such as having to pay monthly mortgage insurance premiums.
4. VA loan: A VA loan is a government-backed loan that is available to eligible veterans and active duty service members. The advantage of a VA loan is that you don't have to put any money down, it offers lower-interest rates, and relaxed credit standards.
Property Taxes, HOA Fees, and Insurance
You need to understand and budget for taxes, HOA fees, and insurance. If you have a mortgage, most likely these fees will be part of your monthly mortgage payment.
Property taxes are set by local governments and used to fund services such as public schools and police.
HOA Fees are fees many neighborhoods with shared property have in order to keep their property well-maintained.
Homeowners insurance protects your property in case of floods, fires, or other unexpected events.
Knowing what you ultimately have to pay for taxes, HOA fees, and insurance is necessary for your budgeting.
Which Loan Is Best for First-Time Home Buyers?
Deciding on the best loan for first-time home buyers can be a confusing process. With so many offerings from different lenders, it truly pays to do your research and try to understand the best fit for your unique situation.
A variety of factors such as income, credit scores, and down payment size will play a role in determining which loan option is best for you.
Despite being a complex process, with some basic research and perhaps the help of a mortgage broker, you will be able to determine an ideal loan that best meets your needs and helps you get through the home-buying process a bit easier.
The Buying Process
Let's go over the basic steps again. The general home-buying process is:
Get pre-approved for a mortgage loan
Find a suitable property
Make an offer on the property
Negotiate if necessary until the offer is accepted
Secure insurance coverage
Undergo the home inspection process
Negotiate any changes if needed due to the inspection
Close on the purchase
Viewing Potential Homes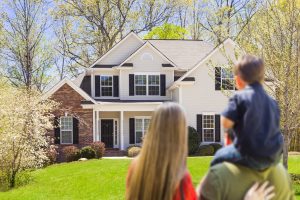 Viewing potential homes can be both exciting and intimidating. Having a knowledgeable REALTOR® on your side is invaluable. They can help you sift through the multiple listing service (or MLS) to find the right property for you.
Once you have found a few properties that interest you, your REALTOR® can set up private viewings where they can answer any questions you may have and provide additional insight into the neighborhood and nearby amenities.
Viewing houses is an important part of finding your dream home, so make sure to take your time in order to settle on the best option and get the most value for your money.
Making an Offer on a House
Ready to make an offer on the house of your dreams? Congratulations! If you're nervous, don't worry – with the help of a knowledgeable REALTOR® you'll be able to navigate this process like a pro. Your REALTOR® works as an advocate for you and considers all of your needs in making your offer, including how much to offer, how quickly you need to close, and any necessary contingencies. Be prepared with how high a price you're willing to pay, and any other terms and contingencies you require before making any offers.
The Closing Costs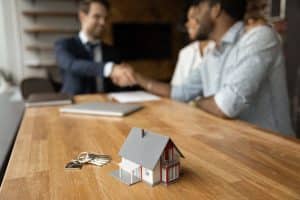 The closing costs are integral to the home-buying process. These costs can include money spent on inspections and appraisals, loan origination fees (the fee charged by the lender), title insurance coverage, attorney fees, transfer taxes, and recording fees.
It's important to note that the closing costs typically also include prepayments for homeowner's insurance and taxes.
Then It's Time to Move In!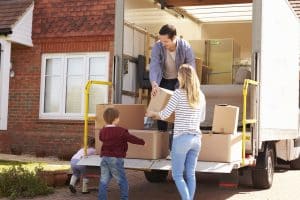 Home buying can be a daunting process but with the right preparation and help, it can be an exciting time. With these tips in mind, you're well on your way to finding your dream home.
I'm always here to answer any questions you may have about purchasing a home so please don't hesitate to contact me. I'm happy to help!