Surf's up! Tips on surfing in Ocean City Maryland!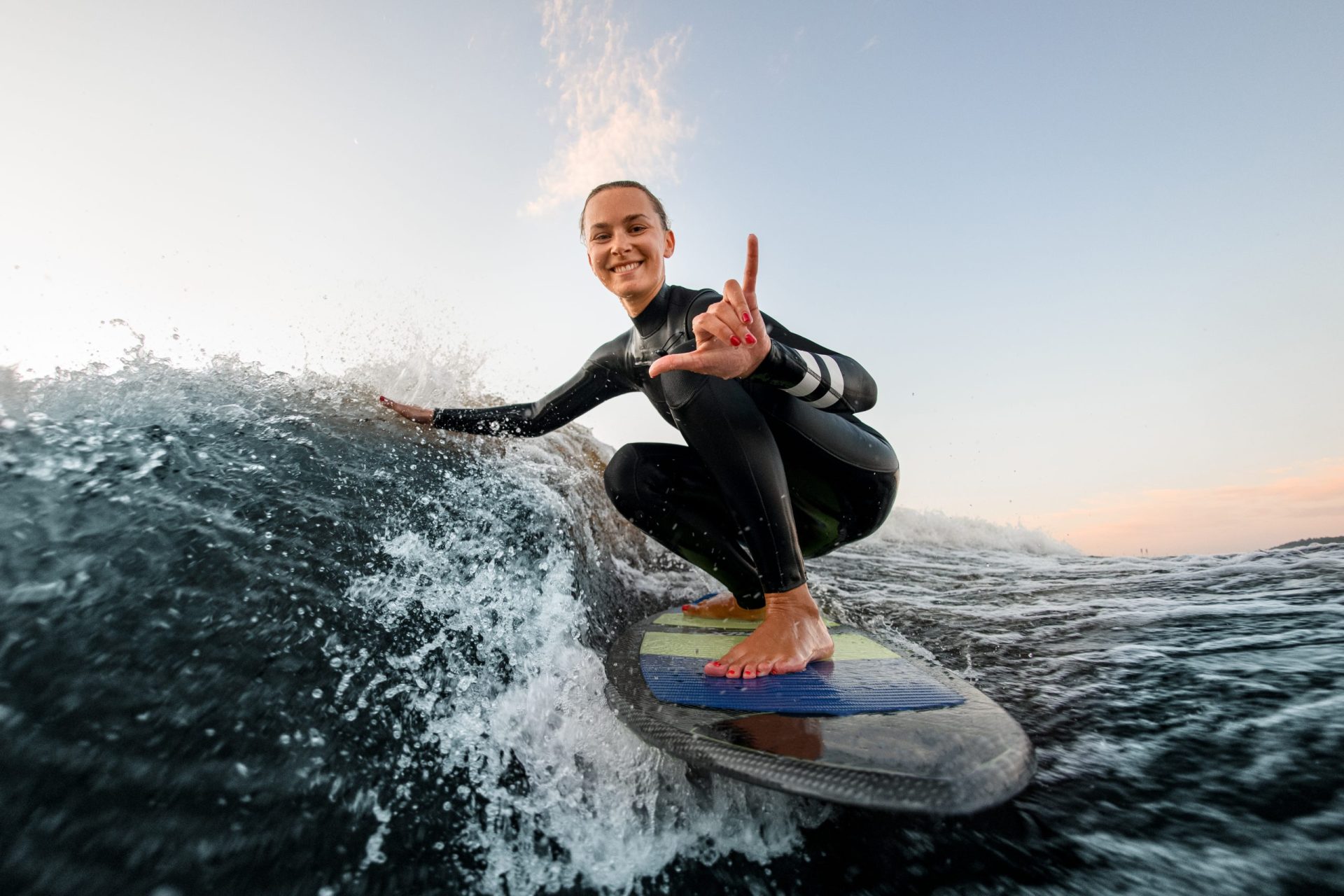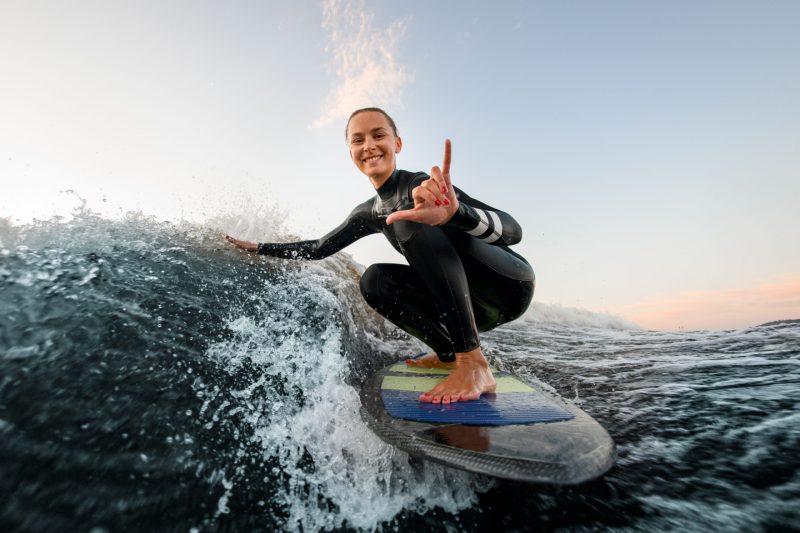 Ocean City Md Surfing Beaches
Ocean City, Maryland is a beautiful place to spend a summer vacation. There are miles of pristine beaches to enjoy, and the ocean waves provide plenty of excitement for surfers of all levels of experience.
The Ocean City Boardwalk is a popular destination for visitors, with its amusement rides, restaurants, and shops.
What Beaches Can You Surf in Ocean City?
In Ocean City, Maryland, you can go surfing at the following:
South Ocean City Beach
Inlet Beach
All of these are great for experienced surfers as well as beginners.
Look for the Surfing Beach Markings
When looking for a place to surf, it's important to know what to look for in Surf Beach Markings set out by the beach patrol.
Ocean City Maryland has a system of colored markers to indicate the level of activity at each beach.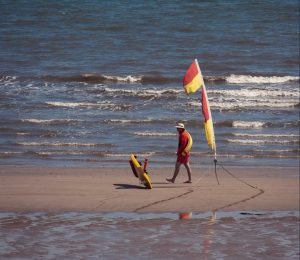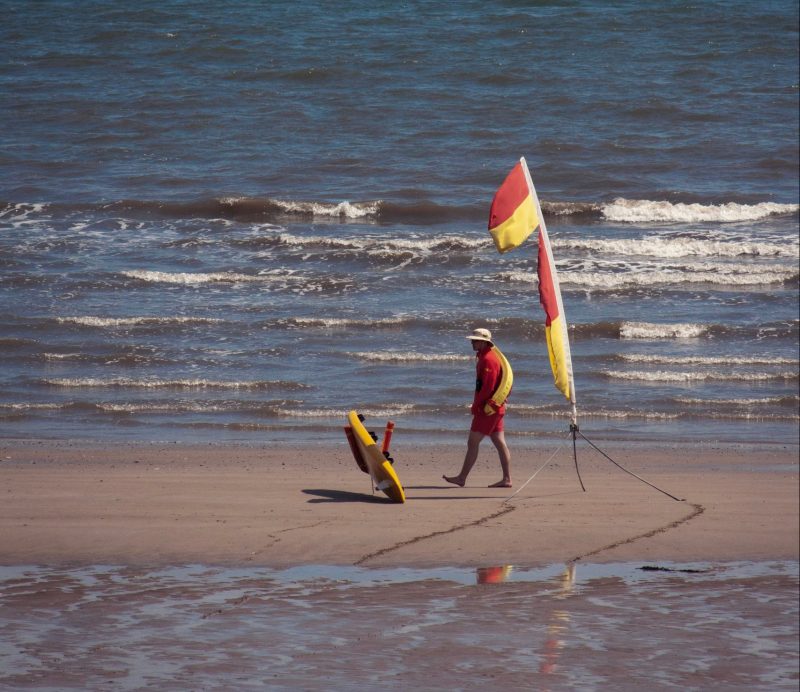 Look for these markers when deciding where to surf:
Green markers indicate calm water with few waves and good for swimming.
Yellow markers indicate moderate water with some surfable waves and are good for surfing.
Red markers indicate dangerous water, not recommended for swimming or surfing.
Yellow Red Markers indicate a swimming area with lifeguard supervision.
What Is the Surfing Like in Ocean City Maryland?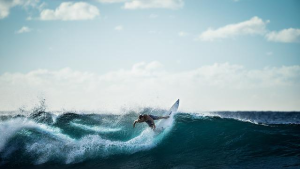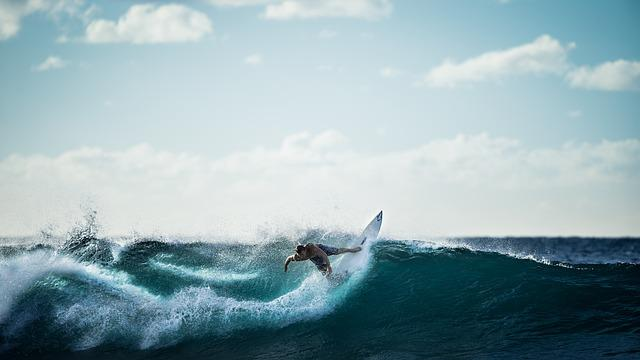 The surf in Ocean City Maryland is typically moderate, with waters that are good for surfing. However, it can get a bit rough at times, so be careful if you're not an experienced surfer.
Ocean City Surfing Tips
Here are a few tips to help you enjoy surfing in Ocean City, Maryland:
Wear sunscreen! The sun can be intense, even on cloudy days.
Bring a surfboard or bodyboard. You can rent them at some of the local shops.
Be aware of rip currents. These strong currents can pull you out to sea if you're not careful.
Consider wearing a wet suit.
Have fun! Surfing is a great way to enjoy the water and Ocean City, Maryland.
Rotating Surf Beaches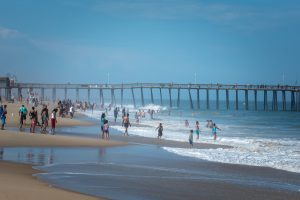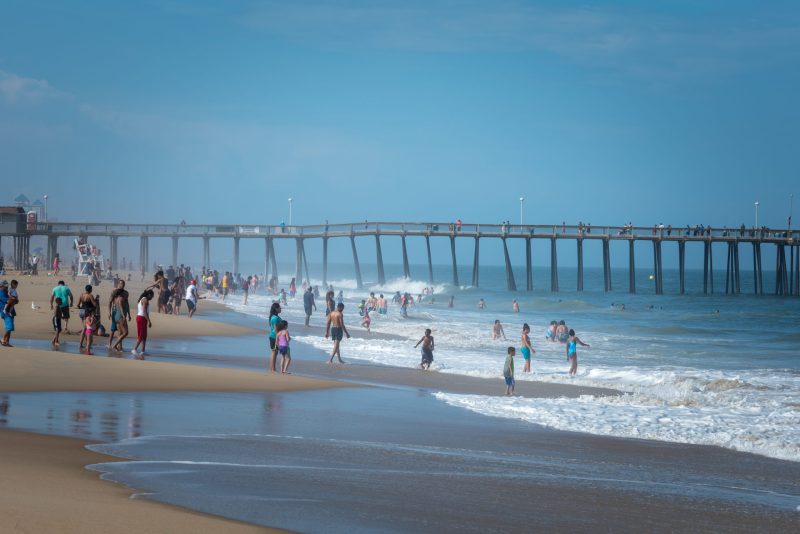 On any given day, from Memorial Day to Labor Day, two of Ocean City's designated surfing beaches are open for surfing. The two rotating surf beaches move every day. This ensures that all of the beach patrons have a chance to enjoy the beach and reduces the impact on any one area.
Most importantly, the rotating beach system helps to keep everyone safe, spreading out the surfing population.
You can only surf at these locations during beach patrol hours. This runs from 10:00 am to 5:30 pm.
Ocean City Surf Club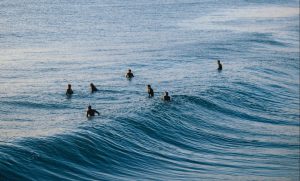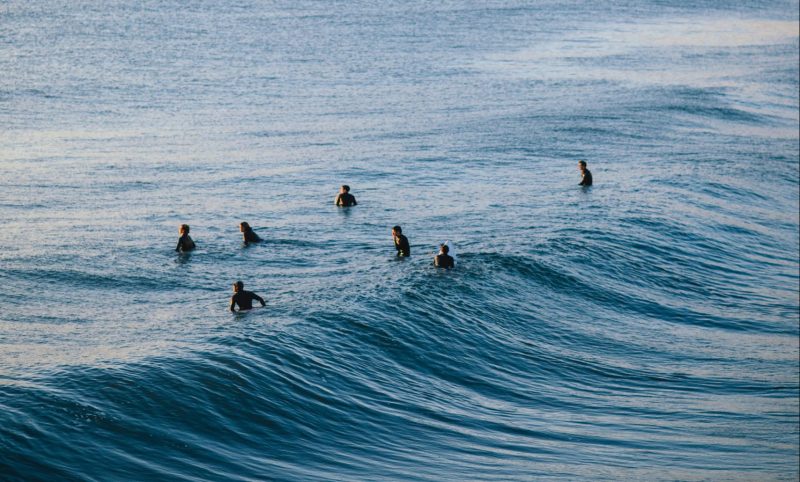 The Ocean City Surf Club started in the 1960s with a group of surfers who were looking for a place to hang out and talk about their favorite sport with others in the surfing community. The club has since grown into a major organization, with over 400 members.
The Ocean City Surf Club is also committed to promoting surfing in Ocean City. They offer beginners' clinics to help new surfers learn the basics of the sport, and they work with local businesses to provide discounts on surfing equipment and lessons.
Local Surf Shop OCMD
The Endless Summer Surf shop is a great place to go for all your surfing needs, including Ocean City surf apparel. They offer a wide selection of surfboards and bodyboards, and they have experts on staff who can help you choose the right equipment for your skill level and style.
They also offer surf lessons for beginners, as well as camps for kids who want to learn how to surf.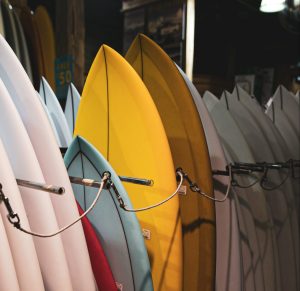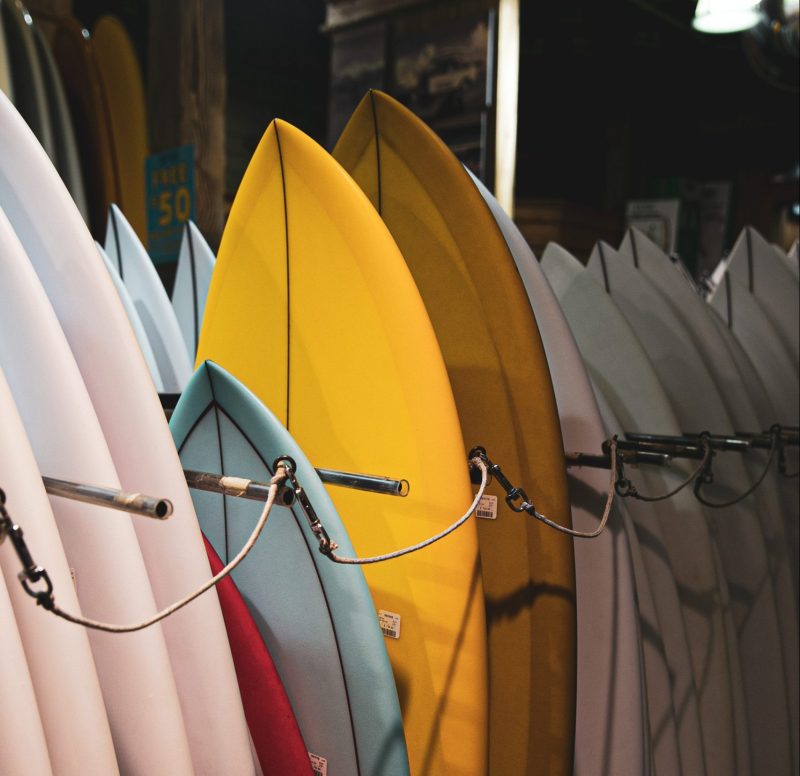 Some other surf shops in Ocean City include:
K-Coast Surf Shop
Ron Jon Surf Shop
Malibu's Surf Shop
Chauncey's Surf-O-Rama 54th St.
Quiet Storm Surf Shop
SUP Surfing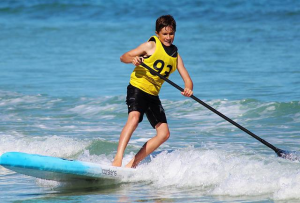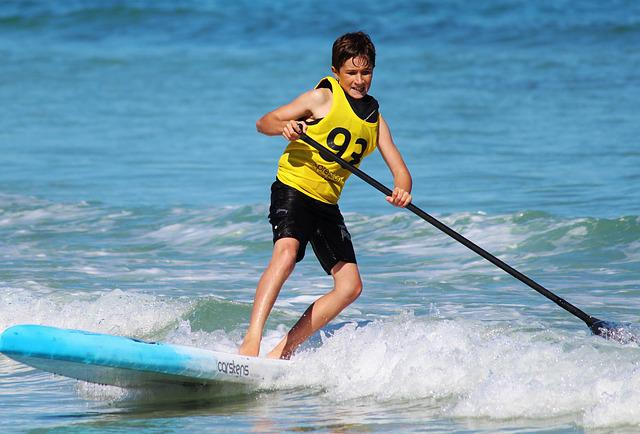 SUP surfing is a sport where you stand on a surfboard and use a paddle to move through the water. Ocean City, MD is a great place to go SUP surfing. The waters here are perfect for beginners and the scenery is beautiful.
Body Surfing With Boogie Boards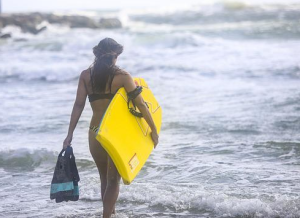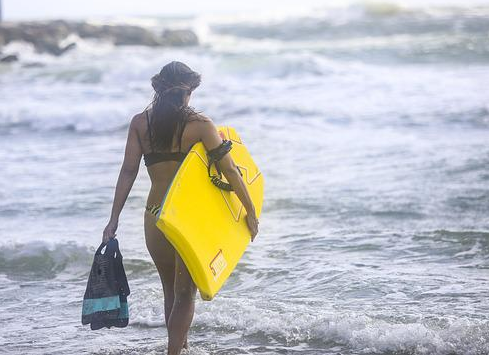 Body surfing is a great way to enjoy riding waves without needing a lot of expensive gear. All you need is a swimsuit and a boogie board, and you're good to go! Body surfing is a great workout, and it's also a lot of fun.
There are a few things to keep in mind when body surfing. First, make sure you choose a wave that is not too big or too small. You want a wave that will push you along but not knock you over.
Second, when you are paddling out to catch the wave, make sure to stay perpendicular to the wave. This will help you catch the wave more easily.
Windsurfing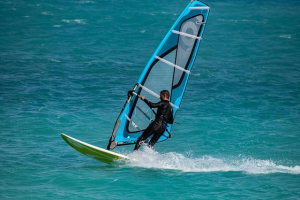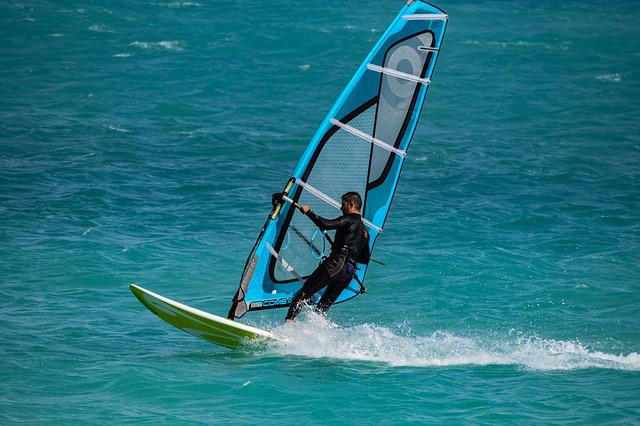 Windsurfing is an exhilarating sport that combines the best of both surfing and sailing. Also known as board sailing or sailboarding, windsurfing entails riding a small board across the water while using a sail to harness the power of the wind.
Windsurfing first gained popularity in the 1970s, and today people of all ages and skill levels enjoy it. Windsurfing is a great way to enjoy the outdoors and get a workout, in both salt water and fresh water.
Kitesurfing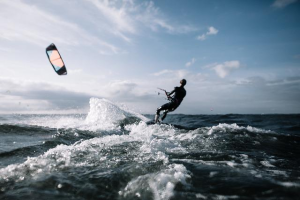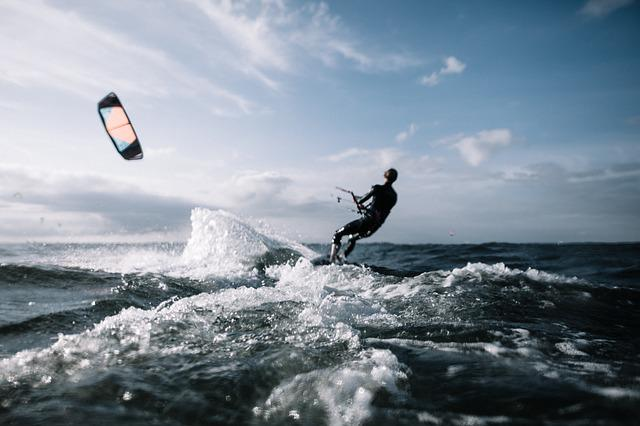 Kitesurfing is a rapidly growing water sport that combines elements of surfing, windsurfing, and kite flying. Also known as kiteboarding, it's fun in both shallow water as well as deep water, making it a popular choice for both beginner and experienced surfers.
Kitesurfing relies on the wind to lift the rider up onto the board, so it's important to choose a location with strong, consistent winds. Ocean City, Maryland is an ideal spot for kitesurfing, thanks to the steady sea breezes that blow in from the Atlantic Ocean.
Kitesurfers of all levels can enjoy the waters around Ocean City, making it one of the best spots on the East Coast for this thrilling sport.
What Else Do I Need to Know Before Surfing?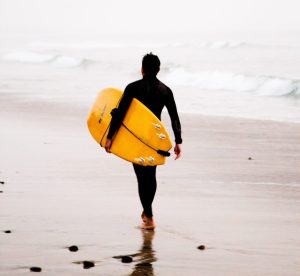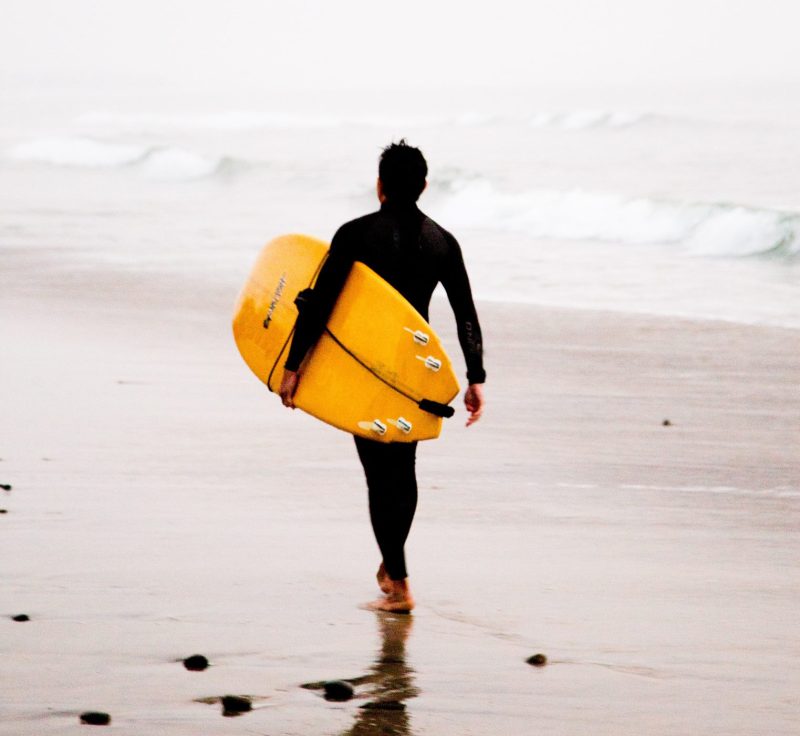 If you're new to surfing, there are a few things you should know before hitting the beach. First, it's essential to choose a surfing beach that is right for your skill level.
Ocean City has a number of great surfing beaches, including Assateague Island and Fenwick Island. If you're just starting out, it's best to choose a beach with gentle waves and plenty of room to paddle.
Second, be sure to invest in a good quality surfboard. You can rent boards from most surf shops, or you can purchase your own.
The Surfing in Ocean City Maryland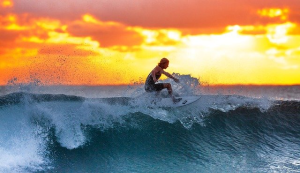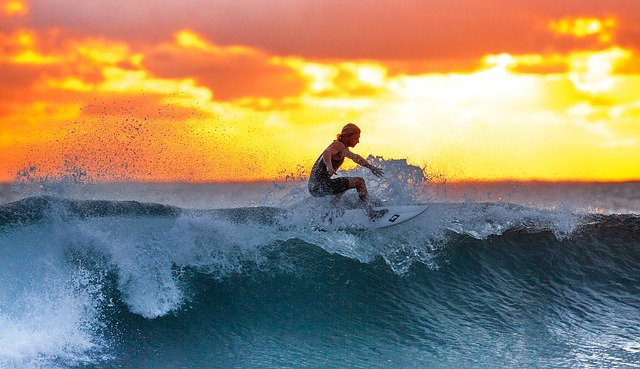 There is great surfing in Ocean City Maryland! The waters are perfect for both beginner and experienced surfers, and there are plenty of beaches where you can catch a wave.
In addition to surfing, Ocean City offers plenty of other activities for visitors and residents alike. So if you're looking for a place to ride the waves, Ocean City is definitely worth checking out!