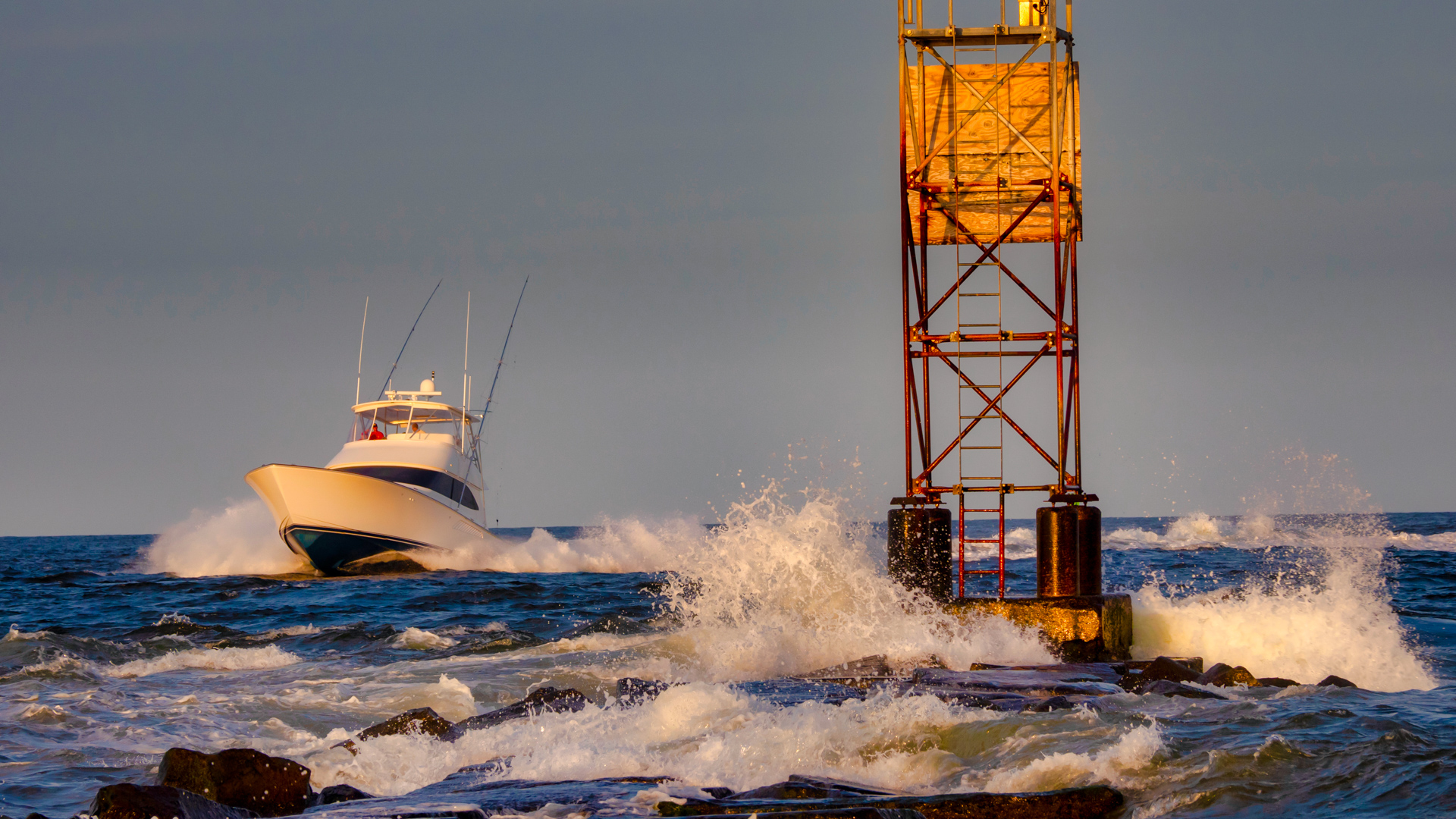 Indian River Inlet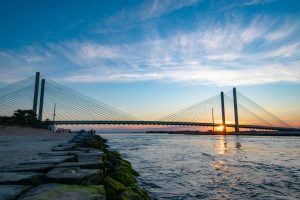 Indian River Marina is in the Delaware Seashore State Park at the Indian River Inlet.
This marina is a full-service facility with up to 50-foot slips.
Indian River Marina offers a wide range of services, including boat storage, dry dock storage, a shipyard, and a fuel dock. Indian River Marina is also home to a number of businesses, including a restaurant, a fishing charter service, and a bait and tackle shop.
Delaware Seashore State Park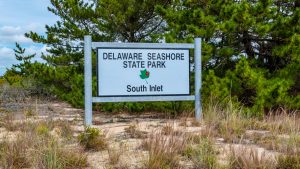 Delaware Seashore State Park is a beautiful state park on the Delaware coast. The park offers miles of sandy beaches and dunes.
The Indian River Marina is in Delaware Seashore State Park and offers access to the Atlantic Ocean and Rehoboth Bay.
The marina also has a boat ramp, making it easy to launch your boat into the water. The Indian River Marina is a great place to enjoy the Delaware coast.
Marina Office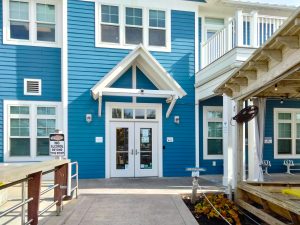 The marina office is the heart of Indian River Marina. It's where they welcome guests, answer questions, take phone calls, and manage all of the daily operations.
The office is also a great place to relax and enjoy the view. The side patio is the perfect spot to enjoy a cup of coffee and watch the boats come and go.
Wet Slips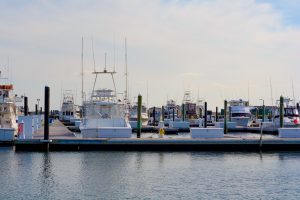 India River Marina offers wet slip dockage for a boat length of all sizes. They have slips that are 25 feet, 35 feet, 45 feet, and 50 feet.
All of the slips have water and electricity hookups.
In addition to wet slips, they also have a limited number of dry storage spaces. Dry storage is ideal for boats used infrequently or stored during the off-season.
Take a Marina Walk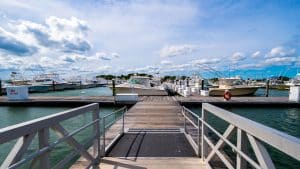 Head down to the Indian River Marina for a peaceful stroll along the water. The marina offers gorgeous views of the water and surrounding area.
Visitors can stroll along the docks, admiring the boats moored there, or take a seat on one of the benches and simply enjoy the view.
Amenities
The Indian River Marina Amenities will appeal to any boater. There is a fuel dock with high-speed pumps, as well as a full-service boatyard.
In addition, the stores stock essentials like ice and bait. There is also a fish cleaning service. For those who want to stay overnight or longer, there are slips for both transient and seasonal guests.
Get Hooked on a Charter Trip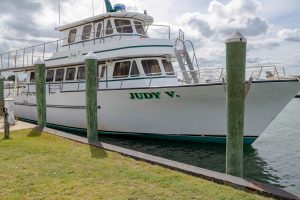 Indian River Marina is a great place to head out on a charter trip.
The head boat, Judy V, is available for half and full-day trips. She's a 65-foot boat and is perfect for a family outing or a day with friends. The head boat's 4-hour trips leave at 8 AM and 1 PM.
Charters and head boats are a great way to enjoy fishing in the Atlantic Ocean. You can fish for tautog, mackerel, sea bass, flounder, croaker, bluefish, and rockfish. and more. Or you can just relax and take in the scenery.
Live-aboard Marinas in Delaware
Delaware is a great state for boating enthusiasts.
The Indian River Marina is one of the most popular choices for liveaboards, thanks to its convenient location and wide range of amenities. It is at the Indian River Inlet, right at the Delaware beaches.
It offers slips for boats of all sizes, as well as a fuel dock, laundry facilities, and a ship store. There are also plenty of restaurants and shops nearby, making it easy to find everything you need.
Boating Safety Supplies
Boating safety is serious no matter how short or long the journey is. Indian River Marina has a store that provides many essential supplies for boaters. They have items such as flares, first-aid kits, fire extinguishers, and more.
They also have a wide variety of navigation aids, including charts, GPS units, and VHF radios. Whether you're a first-time boater or a seasoned sailor, they have the supplies you need to stay safe on the water.
Locally Caught Seafood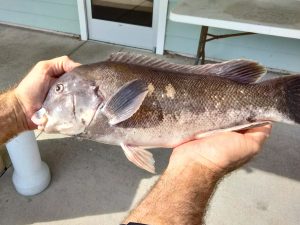 While many come to the Indian River Marina for boat rentals and charters, the seafood for sale is fantastic!
Locally caught HOOK 'EM & COOK 'EM seafood is available at the on-site seafood market. The market also stocks other fresh seafood items like live crabs and shrimp.
Relax at Hammerheads Dockside Restaurant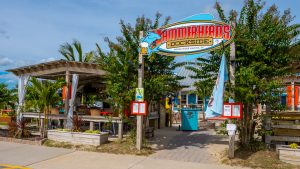 Hammerheads is the perfect place to relax after a day spent exploring all that the Indian River Marina has to offer. The restaurant offers a variety of delicious food and drinks options, including fresh seafood, burgers, and sandwiches.
There is also a full bar, so you can enjoy a refreshing cocktail while taking in the stunning views.
Transient Slips
Transient slips are perfect for boaters who are looking for a temporary home for their vessel. The Indian River Marina has up to 50-foot transient slips.
Indian River Marina Boat Ramp
Indian River Marina is a public boat ramp in the Delaware Seashore State Park. The ramp provides access to Rehoboth Bay and the Indian River Inlet, which leads to the Atlantic Ocean.
Indian River Marina opens year-round and offers a variety of amenities. There is also a small store on-site that sells bait and tackle.
Delaware Seashore State Park Camping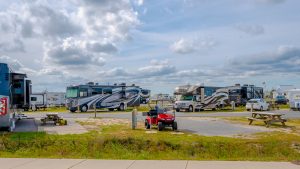 Delaware State Seashore Park camping is a great way to enjoy all that the park has to offer. The park offers pristine beaches, incredible sunrises and sunsets, and a variety of wildlife.
There are also two different campgrounds to choose from, each with its own unique amenities.
North Campground
The north campground is a short walk from the marina, and it offers stunning views of the Indian River Inlet. There are also cabins available for rent.
South Campground
The south campground has sites for RVs, tents, and trailers.
Rehoboth Beach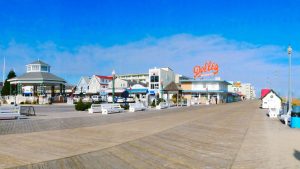 Rehoboth Beach is a popular destination for boaters and fishermen alike. The Indian River Marina is just minutes from Rehoboth, making it a convenient place to dock your boat and enjoy the Rehoboth Beach lifestyle.
There is transient docking, as well as year-round slips for those who want to keep their boat close to the Rehoboth Beach action. In addition, the marina has a ship store, gas dock, and pump-out station, making it a one-stop shop for all your boating needs.
Bethany Beach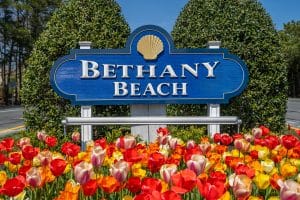 Bethany Beach is a charming town on the Delaware coast, just a short drive from the Indian River Marina. Bethany Beach has beautiful beaches and clear waters, making it a popular destination for swimming, sunbathing, and fishing.
Come Enjoy Time at the Marina!
If you're looking for a place to store your boat or just want to spend a day at the beach, Indian River Marina is definitely worth checking out. With its wide range of services and beautiful location on the coast, this marina has something for everyone. And if you have any questions, be sure to stop by the office—the staff is more than happy to help.